WHAT TO LOOK FOR WHEN BUYING A GENERATOR UNDER $500
Generators are a must-have piece of equipment when you want to keep your electrical appliances up and running during a power outage. In addition to that, you can use them during a camping trip, to power electrical appliances in an RV, or at off-grid construction sites.
The only challenge when you think about purchasing a generator is that most of them come at high prices, but this does not mean that you can't get a generator for less than $500. This now brings out the question, what should you look for when purchasing a generator under $500? Read on to find out.
1. Fuel type
Generators run on different types of fuel including gas, diesel, propane, and natural gas. Each of these fuels has its advantages and disadvantages, and it is up to you to find out each of these as you look forward to purchasing a generator that will suit your needs.
Besides that, you should know that based on the fuel type, generators are of two kinds_ dual-fuel generators and single-fuel generators.
Dual fuel options run on gas and propane to give you the flexibility of switching between the two fuels types for your convenience. On the other hand, single-fuel models run on a type of fuel, which makes them quite inconvenient than dual-fuel options.
2. Noise level
Second, you will need to think about the noise level before purchasing a generator under $500. Note that every generator emits a certain amount of noise when functioning, and you will need to buy a model that will produce an amount of noise that you will withstand.
Therefore, look at the decibel (dB) rating of your generator. The higher the number of decibels, the noisier the generator, and the lower the decibel rating, the quieter the model. Thus, ensure that you consider this for everybody's peace of mind.
3. Power output
You will need to find out the amount of power the generator can generate to ensure that it is adequate to meet your needs. On that note, seek to find out the running watts and peak watts of the generator.
The running watts measure the average amount of power that is provided during use. On the other hand, the peak watts measure the maximum amount of power that the generator can emit during a particular time.
Thus, find out the amount of power that is needed for your projects and look for a model that will provide an adequate amount of power to cater to your needs.
4. Fuel capacity and fuel gauge
How much fuel can the generator accommodate at a time? Well, generators pack different sizes of fuel tanks, and you will want a model with a fuel tank that will accommodate an adequate amount of fuel to power your project to eliminate the frequent need for refilling the tank.
Besides that, you will need to purchase a model with a fuel gauge. A fuel gauge gives you a chance to check the amount of fuel that is remaining in the fuel tank at a glance so that you can refill it on time. Therefore, be sure to look out for this for your convenience.
1. The DuroMax XP4400E 4400 Watt 7 HP Gas Generator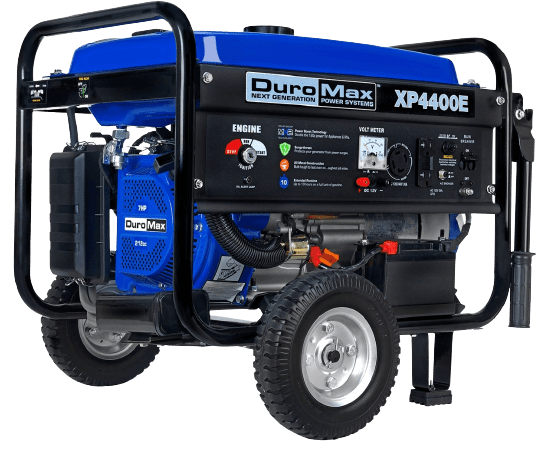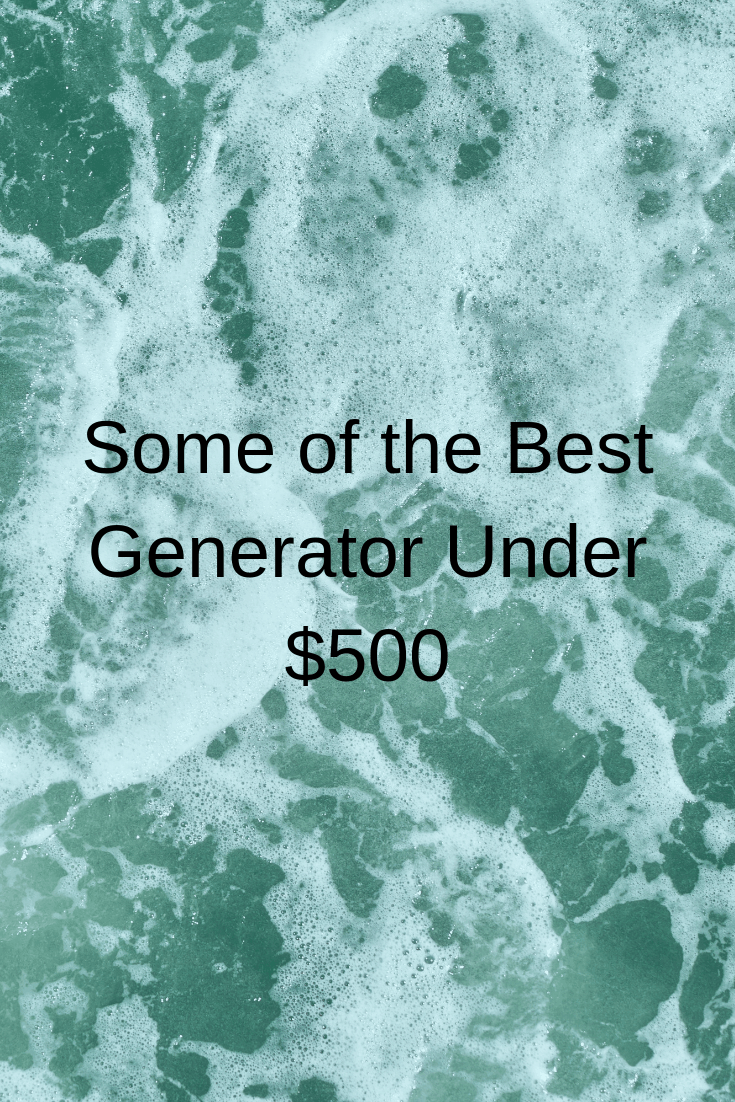 It is a ground-breaking gas controlled generator that can loan control for recreational exercises and crises alike.
It has an appraised yield of 3500W (max 4400W), enough to completely control a little house.
A ground-breaking 7 HP Duromax air cooled OHV motor powers this Duromax generator which figures out how to run discreetly on account of its suppressor, emanating just 69dB of commotion.
It has a 4-gallon tank which conveys as long as 8 hours of consistent power at half burden.
Different highlights ensure it is including rock-solid casing, its strong tires as well as programmed low oil shutoff. The EPA and CARB endorsements let this Duromax generator be utilized in national parks.
Starter Type: Electrical.
The Duromax XP4400 arrangement isn't just the fundamental generator to defend your family, yet can give you control when expected to work and play too.
This tough workhorse is perfect for the job site where controlling saws, drills, and other gear is basic.
It's similarly at home out of town, ideal for driving your RV, keeping you and your family provided with every one of the comforts of home.
Item Description
Has Electric Start and Wheel Kit expands control yield while limiting commotion level and transportation trouble. The 7 Horsepower, air-cooled motor conveys most extreme power on the job site or campground while utilizing fuel effectively.
The Low-Oil Shutoff Sensor shields the engine from overheating and other harm via consequently turning off the generator when the oil is running low. Your neighbors won't hear this ground-breaking yet calm generator.
Inert Control or Auto Throttle limit exorbitant clamor by keeping up the engine's capacity yield under a specific burden.
The XP4400E has a wheel unit with stout, off-road haggles strong front handle that makes it simple to transport so you can get electrical power where you need it most.
Pros
Amazing Engine
Equipped for conveying 4400 flood and 3500 consistent watts, this gas generator is ideal for controlling different littler loads, for example, control apparatuses or one extensive burden, for example, the cooling framework in your RV.
Power Boost Technology empowers you to twofold the generator's 120V of intensity for vast loads, for example, RVs. A manual begin is additionally accessible in the event that your battery is dead.
Protected and Quiet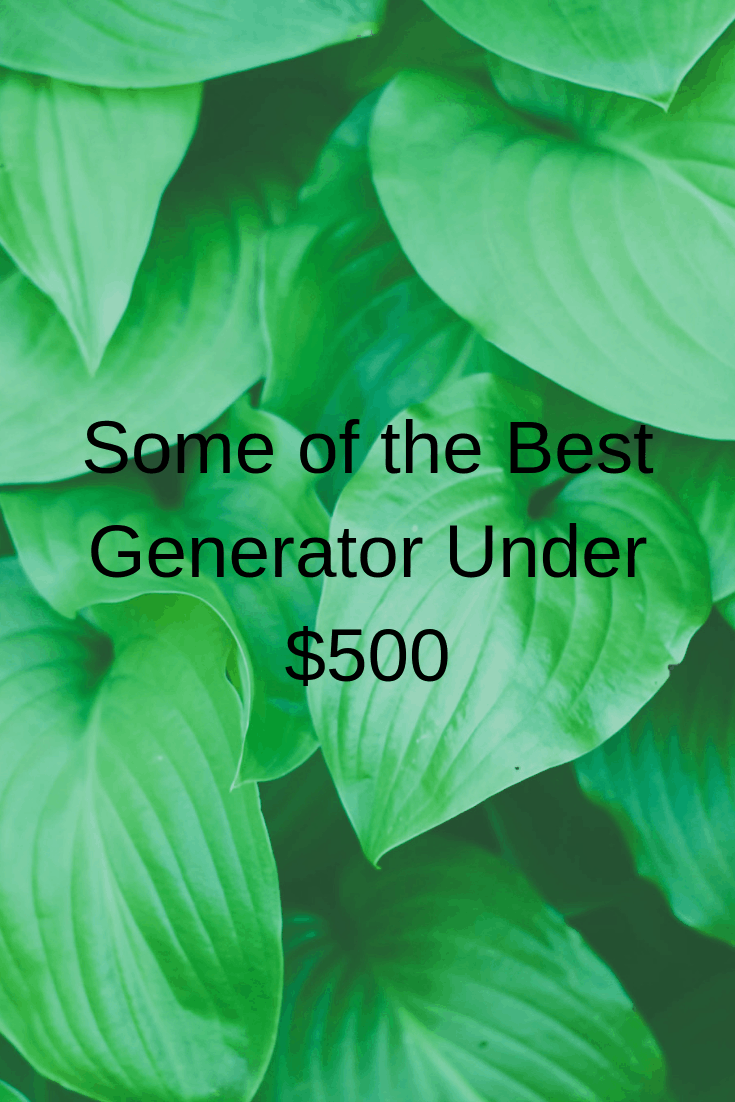 Auto Throttle preserves vitality and diminishes clamor by keeping up the RPM level required to drive a specific burden.
The suppressor further lessens clamor and furthermore incorporates an implicit flash arrestor so you won't need to stress over combustible flotsam and jetsam getting away from the generator's motor.
Numerous campgrounds likewise require the utilization of a sparkle arrestor with any conceivably dangerous power sources, so the XP4400E is cleared to go wherever you go. Flood capture ability likewise shields the generator from power floods.
Rough and Portable
Sturdy Duromax 7 HP air cooled with low oil shutoff
Uncompromising steel outline with four-point completely detached engine mounts for smooth and calm activity
Wheel unit with front handle for simple transporting
Full power board with motor shutoff switch, volt meter, electrical switch and electrical plugs
2 completely secured 120-Volt outlets and one 120-Volt/240-Volt-turn lock outlet
Cons
It is costly
Clients impressions
The generator's arrangement isn't just the fundamental generator to shield your family, yet can give you control when expected to work and play also.
This rough workhorse is perfect for the job site where controlling saws, drills, and other hardware is basic.
It's similarly at home out of town, ideal for controlling your RV, keeping you and your family provided with every one of the comforts of home. Check out the current price on Amazon here.
Champion Power Equipment 100692 2000-Watt Portable Inverter Generator
Champion power equipment 100692 portable inverter generator.
The champion power equipment operates in silence, your home peace is not interfered with.
The generator operates at 53dBA from a distance of 23 feet is far from disturbing. The champion power generator is a great innovation as its lightweight and has a handle to make transportation easy.
It is parallel ready as you can connect it with another 2000-watt inverter to increase your output power.
It produces clean power of 120V 20A outlet with less than 3% of total harmonic distortion which is best for sensitive equipment.
Has a capacity of 1.05 gallon and can serve you for 11.5 hours. The champion equipment has a 2000-watt starting power and 1700 running power.it has cold start technology for an easier and quicker start during cold seasons.
The champion power inverter has an economy mode that enables electrical load reduction, increases engine life, offers more silent operation, and saves fuel.
key features
• weighs less hence portable
• operate silently
• can be connected with another champion generator for power increase
• produces Clean Power with less than 3% THD
•with a full tank that can serve you for up to 11.5 hrs.
• Economy Mode enables fuel savings, longer engine life, silent operation.
Pros
Durable
Portable
Noiseless while operating
Cons
It is not suitable for emergency home backup.
Champion power equipment 100692 portable inverter generator is a certified product with a three-year warranty with lifetime technical support.
Things to keep in mind when using the product
When using a portable camping generator or for RV applications, be aware that the RV generator adapter is connected to the generator.
Normally, this is a 30A connector that allows the RV to run all the devices in that circuit.
A 120-volt output with an RV connection is a necessity in this case. A good system from 3500 to 4000 watts is a good overall performance.
Champion manufactures a set of generators called 46515, which adapts well to the camp.
User impressions
This is one of the best generators that I have, and I can recommend it for a variety of situations.
This report also includes some operational problems that you should know, a series of important tips and useful accessories to consider.
At first, I was confused about what he did to this "hybrid" unit.
They took a small and silent reflector generator and installed it in the open frame used in normal generators.
The result is an inverted generator that looks like a normal generator and seems a bit quiet than a normal generator but has more functions than it usually does for the money it spends.
Lastly, RV camping and travel is an excellent way to explore the country.
Make sure you have the right equipment for your trips.
Keep Reading Best Generator Under $500 to learn more
Learn about Aeiusny Generator Portable Power 500W for Home (Read Full Review here)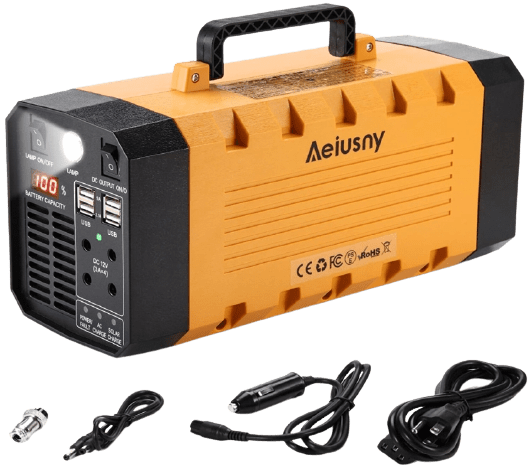 PowerSmart Generator, Super Quiet Generator, 2200 Watts Portable Inverter Generator, Gas Powered generator Reviews
PowerSmart Generator, Super Quiet Generator, 2200 Watts Portable Inverter Generator, Gas Powered Generator
Power outages happen when we least don't expect them. And this almost sends us to a tailspin, not knowing what to do. That is when generators come in.
But choosing the best generator is quite a daunting task. The market today is bombarded with sorts of brands, each claiming to offer excellent services.
Have you ever thought of portable generators? Yes, the PowerSmart Generator, Super Quiet Generator is an ideal example of what a portable generator should be.
PowerSmart Generator, Super Quiet Generator: Product description
PowerSmart Generator, Super Quiet Generator is engineered by PowerSmart company, which focuses to provide convenience and optimal choice when it comes to outdoor adventures. Over the past decade, PowerSmart has built a positive reputation for producing innovative tools that stand the test of time.
The 2200w generator features an excellent design best suitable for all your outdoor adventures. It also offers a parallel design that can provide up to 3800w.
PowerSmart has succeeded in providing a clean and extremely quiet generator. The generator comes with various outlets; one twelve voltage DC receptacle, two USB ports (5v each), and two three-prong 120v receptacles.
PowerSmart Generator, Super Quiet Generator is extremely lightweight at 42.5 pounds. You will also love its compactness which makes it comfortable to carry around.
Keys features
Available in two colors; red and black


Manufactured by Amerisun Inc


Produces with more than 120 volts


Gasoline-powered


With two years limited warranty


No batteries required 


1.05 gallons fuel tank capacity


Four-stroke OHV engine type
Pros
Lightweight and portable generator designed to cater for mini-cooler, drones, mini-laptops, and many more


Best suitable for outdoor adventures


With various USB ports 
Cons
People complain about its smoking.
Conclusion
PowerSmart Generator, Super Quiet Generator delivers as the name suggests; just quiet if not quieter. Also, when compared to other generators of the same price range, this is a great bargain. Even better, it is easy to lift and easy to use.
WEN 56225I 2250-WATT GAS POWERED PORTABLE INVERTER GENERATOR REVIEW
Power outages tend to be frustrating, but there is nothing you can do when the outages are triggered by extreme weather. The only way to prevent the frustrations of power outages is by equipping your home with a generator. With one of the best generators, you can ensure that your electrical appliances are up and running to avoid dealing with bad refrigerator food, low phone batteries, among other frustrations because of a power outage.
However, given that generators are not made the same, you could end up with a low-quality model, which could frustrate you more. To prevent this from happening, I would recommend that you purchase WEN 56225i Inverter Generator when looking for the best portable generator. That said, read on to find out why this is an excellent choice for anyone looking forward to getting the best value for money.
WEN 56225i 2250-Watt Gas Powered Portable Inverter Generator Reviews
Whether you need a generator for tailgating, emergency power backup, camping, or job site power needs, WEN 56225i Inverter Generator is an excellent option. It is a gas-powered generator with a 79.9cc 4-stroke OHV engine. The engine is CARB and EPA III compliant for safety and reliability.
Product features
• Portable design
To start with, WEN 56225i Inverter Generator is an excellent choice for a portable generator. It is lightweight at 48.5lbs to allow you to carry it wherever you need it. Better still, the generator is compact at 19″ x 11.5″ x 18.2″ and fitted with a sturdy handle to maximize portability.
• Low noise level
Second, this model is an exceptional choice when you need a quiet-operating generator. Its noise level is rated at 53dBs, which means that you will never worry about disturbing your neighbors or colleagues with its noise.
• Parallel connection capability
The 79.7 cc 4-stroke OHV engine enables the generator to produce 2000 surge watts and 1600 rated watts. However, this doesn't mean that you cannot use this model for projects that need a lot of power. The reason is the parallel connection kit that allows you to link up two inverter generators for additional power output.
• Fuel shutoff
Designed for use by those who need a durable generator that is safe to use, WEN 56225i Inverter Generator has a fuel shutoff system. This system maximizes the generator's lifespan by using the fuel that is remaining in the carburetor before shutting down.
• Eco mode
Another benefit of the generator is the Eco mode. This mode enables the generator to maximize the fuel economy by enabling the engine to adjust the fuel consumption automatically so that it can extend the run time and engine life.
• Multiple power output ports
Lastly, WEN 56225i Inverter Generator is suitable for powering multiple electronics. This generator integrates multiple power output ports, including one 12Volts DC receptacle, two 3-prong 120Volts ports, and one 5Volts USB port. As a result, the generator can produce clean power suitable for the safe operation of televisions, tablets, phones, and computers.
Pros
• Easy to set up and turn on.
• Eco-mode switch maximizes the fuel economy.
• A manual shutoff switch for immediate shutdown.
• Fuel-efficient model
Cons
• It is reasonably quiet but not super quiet.
Conclusion
As you can see, WEN 56225i Inverter Generator is a reliable model when you want to keep your appliances running after a power failure. Better still, the generator is portable, thus an excellent choice for outdoor power needs. Therefore, consider purchasing this generator and rest assured to get the best value for money.
Related Articles
Check out best generator deals on Amazon