Generator Servicing Overview
It is important to keep in mind that no matter the quality, brand or model of our generator, it is still important to perform a constant check and maintenance to avoid future failures and the generator burning or worse, burning other devices.
However, applying the correct maintenance is also important, as well as checking the efficiency of our equipment. Here we will help you check the generator.
Generator maintenance checklist
To perform preventive maintenance, it is necessary to have a list of things to check constantly, here are some of them: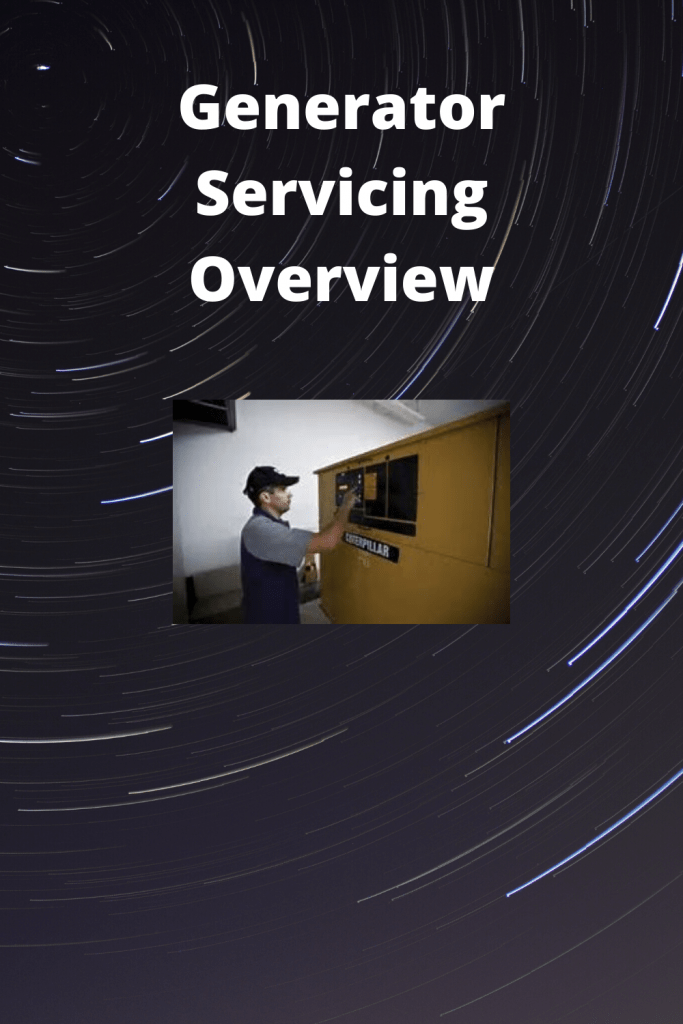 Daily execution tasks: you must check the cooler's liquid level (it must always be in excellent levels), check the oil and the amount in the tank, and also check the air filter.
Weekly run tasks: you must observe the watercolor in the tank and all filters, and check the battery charger of your generator.
Monthly run tasks: check the concentration of the cooler, and check the outlet water trap.
Semi-monthly run tasks: change oil, fuel, clean ducts, check radiator hoses and change filters.
Portable generator maintenance tips
Proper maintenance will make your portable generator work properly without any kind of failure. Here are some tips you should follow:
When changing the oil in your portable generator, use only the type of oil indicated by the manufacturer.
Change the oil and filters at the same maintenance stage.
The engine oil should be changed when the engine is hot for operation.
It is necessary to clean the filter mounts so that no dirt falls into them when installing the new filter.
Add the engine oil, up to the MAX mark on the dipstick.
After completing the maintenance you should start the engine at normal temperature.
How to service a diesel generator
To service a diesel-powered generator, the main thing is to always keep the generator clean, as this will prevent it from overheating.
Every 400 and 800 hours of generator operation, you should check the drive belts and clean the radiator and fuel tank drainage.
Check out best generators portable on Amazon
Also change the fuel filter, clean the fuel hose and pipes and check the charger pipe for leaks.
After 1500 hours you must check and clean the valves, change the coolant, and deep clean.
After 2500 hours you must change the injector and make a general revision.
Finding small generator repair near me
Finding the right generator repair service is an important decision when you need a generator shop service for any type of damage repair on your small generator or truck.
Whether you are in a blackout and need a major generator repair or just have a few fixes, you need to be sure you've found the best store to fix your needs.
You can gain this confidence by researching by knowing what others say about the store and what the repair shop says about itself.
Reviews from online platforms
Look for reviews or ratings in different stores. Online review is a great place to start. She has commented on generator repair companies.
The website gives the company a letter grade and then explains why it got this grade.
This site also lists the number of customer complaints and the types of complaints. Also, you can search for a company online using the website of a major search engine.
There you will find various company websites and corporate reviews. Be sure to look in the different store information for the insurance you accept and the type of damage.
Company website
Another thing you can see is what the company says about itself. You can do this by contacting them or searching for their website. One thing you can look for is the services they provide.
Make sure they provide the services you need. Some stores may not incorporate the latest technology for things, so if their services aren't listed on the site, call and ask if they can fix what you need.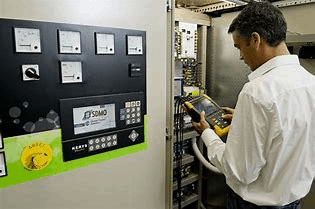 Also, see if the site says anything related to the service of types of generators that they repair.
The information gathered from small generator repair shops can play an important role in making an important decision about your small generator.
How Often Should Generators Be Serviced?
It's important to service your generator periodically to avoid problems. The frequency of servicing varies depending on your generator type and its usage.
A newer model may only require oil changes every six months or fewer, while older models might need oil changes more often. It's also important to have your generator serviced if it runs in an environment with high dust.
It's also important to clean it regularly, as dirt and other debris can build up in the system.
How Much Does it Cost to Service a Generator?
If you're considering getting a generator, but are unsure how to go about it, here are some tips.
Depending on your needs, a repair can be cheap or expensive, and it may take more time than you expect. In general, you should check the motor oil every year or so.
This is especially important if you use the generator primarily for backup power. However, it's still best to check the oil on your generator on a regular basis.
How Do You Service a Generator Step by Step?
When servicing your generator, you should focus on the electrical system. You should shut off all power sources and look at the alternator and AC wiring. You should check the air intake system and replace the air filter. Check the crankcase breather to make sure there are no leaks. It should purr when starting and should sound like it isn't burning. You should also inspect the transfer switch to make sure it's working correctly. It should be able to transfer power from the grid to the generator during an outage.
The next step is to check the oil and coolant levels. To do this, look at the catch tank inside the engine and remove the dipstick. The dipstick is typically yellow in color. Clean the dipstick and replace it. Then, use a rag or soft brush to remove any fuel residue from the housing. A vacuum cleaner can also be used to blow any dust out of the housing. The most important step in servicing your whole home generator is starting and running it. Run it for five minutes to warm up the oil and drain it. By ensuring that the engine runs, you'll be able to determine the overall condition of the machine.
You can also check the oil level of your generator by running it for a few minutes. This will help to drain any contaminants in the oil. You should also use a soft brush to clean the areas around the oil pan. Afterwards, you should use an air compressor to blow the dust out of the housing. Another important step in servicing a whole home generator is starting and running it for a few minutes. This step will allow the oil to warm up and drain. It will also give you a better understanding of how well your unit works.
Search for small generator repair near me
So as long as you're looking for what other people have to say about the generator shop along with searching for company information, you won't have a problem finding a repair shop you can trust to work on your small generator.
Regardless of the amount of damage you need to repair or minimize, use basic information on local businesses by researching small generator repair near me using search engine results to find local companies and company reviews, and speaking directly with generator repair representative.
Check out best generators portable on Amazon
The representative store will help you determine the best company to repair your small generator.