Honda Generator vs Yamaha Overview


Honda And Yamaha are two big companies on the market of generators, I will try to compare them throughout this post.
Power generators are always important equipment as they help when the need strikes. Power outages are usually unplanned and can cause inconvenience when someone does not have a backup plan.
Those who live in areas where there isn't power supply, as well as those who live in areas prone to blackouts, can benefit greatly from generators.
They are very convenient, reliable and efficient making good investments. Yamaha and Honda are some of the well-known and preferred generator brands across the world.
Both companies have great generators even though they may have some differences. Most people find it difficult to decide between Honda generators vs Yamaha when shopping for one.
Below are some of the top best Honda and Yamaha Generators in the table.
Image
Name
Price
Key
Features
Power
(Watts)
Carb.
Approved
Type
HONDA EB10000
Read Full Review
Powerful Industrial Generator, 10000W

10000
No
Portable
Honda EU3000iS
Check Price
2800 Running Watts/3000 Starting Watts, Gas Powered
3000
No
Portable
Honda EU2200i
Read Full Review
2200-Watt Super Quiet Gas Power
2200
No
Easy to carry
Yamaha EF2000iSv2
Check Price
1600 Running Watts/2000 Starting Watts, Running on Gas

2000
Yes
Easy to carry
Features of Honda generator
Honda is made with the ability to produce enough power to supply multiple appliances in a home at the same time.
This means that you can watch television while the fridge is working and the lights are on among others.
Check out best Honda generator on Amazon here
Voltage consistency is another feature of Honda generators. This gives them the ability to avoid fluctuations when other appliances are added.
With Honda generators, you don't have to worry about too much noise since they operate silently. Their notice levels are usually below 70 decibels making them ideal for use in various places ranging from homes to parks.
They have a high capacity for fuel, which gives them the ability to run for long hours at a time, usually 10 hours.
Fitted with handles, these generators are easy to lift and transport. They can also be assembled easily and transferred from place to place.
Honda engines are easy to start. Since generators are meant for emergencies in most cases, this feature adds to their convenience. You don't have to worry about sitting in the dark for long.
The generators have an alert feature that warns you when the level of oil getting depleted.
Advantages of Honda generators
Pros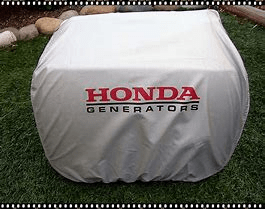 They are easy to start so they don't take up much of your energy or time.
They are easily portable so don't have to fear to transport them. You can easily carry them where you need them.
Instead of limiting you to a few appliances, these generators have the capacity to run all your electronics.
They are reliable and dependable. Also, they function as they should.
They are oil efficient so they help you save on fuel.
Installing them for the first time is easy. You don't have to be an expert.
They deliver clean power.
They don't release excess notice.
Cons
Sometimes these generators can produce excess heat which can be a problem especially when they are stored in an enclosed space
Although they can run all home appliances, they may fail to power heavy machinery that require excess power
Features of Yamaha generators
Yamaha generators are fitted with auto decompression and auto-warm up systems that make them easy to start.
Check out best Yamaha generator on Amazon here
Rubber absorbing vibrating feed together with the muffler enhance the ability of these generators to function in silence. Their noise levels are very low.
They are easily transferable
The controller system of these generators is another great feature. They equip them with the ability to power more appliances. All your electronic equipment will be able to function with these generators.
They can allow the connection of an additional unit. This makes them perfect for providing more power when needed.
An oil watch warning system that alerts you on the level of fuel is another great feature. With them, you don't get the surprise of running out of fuel.
Most Yamaha generators are fitted with sine wave inverters that make them more stable. This also makes them suitable for sensitive appliances.
Their speed engines can vary depending on the number of appliances plugged in. With this feature, they can save on fuel.
They can last for a long duration when working, usually up to 12 hours.
Yamaha engines are air-cooled which helps with heat isolation.
Pros of Yamaha generators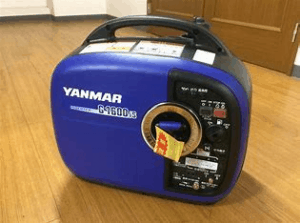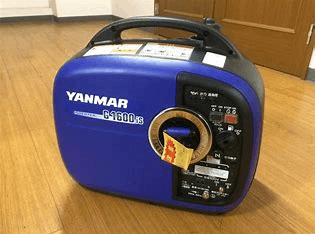 Their inbuilt noise-blocking systems make them release the least amount of noise.
Since they can warm up before starting, chances of developing problems are limited.
They can run on a dry carburetor.
They are able to regulate the amount of fuel being used depending on the amount of load
The alert systems prepare you to refill before the fuel runs out.
They are easy to operate as well maintain.
Cons
They may fail to power heavy
Some versions don't have spark plugs.
They don't allow tracking of power when they are being used.
They can be expensive.
Difference between Honda and Yamaha generators
Yamaha generators are more compact making them more suitable for smaller spaces compared to Honda that tend to be bulkier.
Yamaha generators are generally lighter than their Honda counterparts. This makes it easier to carry around.
Though both brands of generators can run for a long duration, Yamaha has the ability to run for longer than Honda.
While Honda generators can deliver 77 watts per kilogram, Yamaha generators can deliver 80 watts.
This is according to comparison testing done by Caravan & Motorhome showing that Yamaha is more efficient than Honda.
Unlike Honda, Yamaha generators are fitted with a fuel gauge to show the level of fuel. With Honda, one has to remove the fuel cap.
While Yamaha only requires head cleaning, Honda requires cleaning of the entire chamber.
Honda's on/off switches are usually placed in the same place as the fuel cap. Yamaha, on the other hand, separates the two and is, therefore, easier to operate in terms of closing the fuel line with the generator still on.
Similarities between Honda and Yamaha generators
Both Honda and Yamaha generators can support sensitive appliances through their inverter technologies.
They can both support the connection of two units at the same time.
Both brands are EPA and CARB compliant thereby reducing the amount of carbon monoxide being emitted.
Are Yamaha Generators Any Good?
There are many things to consider when buying a new generator. The first thing to think about is what type of backup power you want to have. You can get a simple portable generator for under $850, but if you need a more powerful one, you can spend thousands of dollars. A portable generator can be very useful when you need to run air conditioning or refrigerators while you're in the middle of a power outage. You can even use this kind of generator to run lights and pumps. These units have an integrated 1.1 gallon tank and are highly durable.
Another factor to consider is fuel efficiency. Some of the cheaper models do not have high fuel efficiency, so you may want to look at a model with a higher fuel capacity. A good example is the Yamaha EF6300iSDE, which features a 4.5-gallon fuel tank and offers up to 12 hours of non-stop running time. The EF5500DE, meanwhile, has a 6.9-gallon tank and has a 13.5-hour runtime.
As far as the price goes, the EF2200iS is a very good option for those looking for a lightweight portable generator. This model is lightweight at 55.2 pounds and weighs just over 60 pounds. The handle on this model is large and balanced, with two handles on either end for easier carrying. A heavy-duty EF3200iS is a good option if you need a quieter unit.
Conclusion
There are many factors to consider when choosing honda generators vs Yamaha ranging from how they work to how much they cost.
You choose one depending on your needs and preference. despite all the positive attributes of generators, you have to take care of them properly to increase safety.
Regular maintenance and inspections are some of the ways to ensure your generator is taken care of properly. You should also avoid overloading them or storing them in a poorly ventilated space.
Since they use fuel, you should practice the utmost caution when handling the gasoline to avoid any unnecessary accidents.
Related articles