Muffler Silencer for Generator Overview
Muffler Silencer for Generator helps your generator to be quiet. It is one of the important things of the generator, especially for silent generator lovers.
It is not enough that you have to deal with frequent power outage every other time.
Now you are forced to endure loud sounds from a generator that is supposed to make living comfortable whenever there is a power outage.
If you are one of those people who want to avoid noise pollution from your generator, getting a muffler silencer is the best decision to make.
However, you risk losing your money if you do not know the type of generator silencer pipe that will suit your needs. Check out best Muffler Silencer for Generator on Amazon
Here is a simple buying guide to help you make the best choice:
How does a silencer or muffler work?
A muffler is attached to your generator's exhaust pipe to help minimize the noise.
This helps you and those around you from enduring the constantly loud motor sounds.
What to look for when buying a muffler silencer for a generator
Before buying a muffler silencer for your generator, consider these specifications:
The Design
Muffler silencer for generators comes in three basic designs:
Reactive silencer- has up to three chambers attached to a tube. It bounces the exhaust noise between the chambers, thus reducing the output noise.
Absorptive silencers- made of fiberglass, which dampens the exhaust noise as it is emitted through the insulator.
Combination silencers- Bring reactive and absorptive silencers to reduce the noise.
The Price
In your quest for a quality-assertive silencer, you will come across many brands with different prices.
It is assumed that the more expensive it is, the better it will reduce the noise.
The specifications, packaging, size, and design justify the price difference.
Silencer Sound Performance Grades
The sound intensity emitted from a generator is measured in decibels. All silencers and styles may not be available in all types of grades.
Depending on your everyday needs, you need to decide whether you want a muffler designed for an industrial, residential, hospital, extreme, super extreme, or critical grade.
Quality Assurance
The manufacturer should ensure that the silencer performs according to expectations. Before buying one, read through the instructions manual provided upon request.
This will help you calculate the overall inversion loss value (dB) and the projected backpressure for a specific application.
This includes everything, including the EGSA class rating and any limitations that control its performance.
Materials used
Materials used to produce silencers include aluminized steel, mild steel, and stainless steel 304.
Getting a durable silencer not only saves you on unwanted upgrading costs but it also guarantees a longer shelf-life for your generator.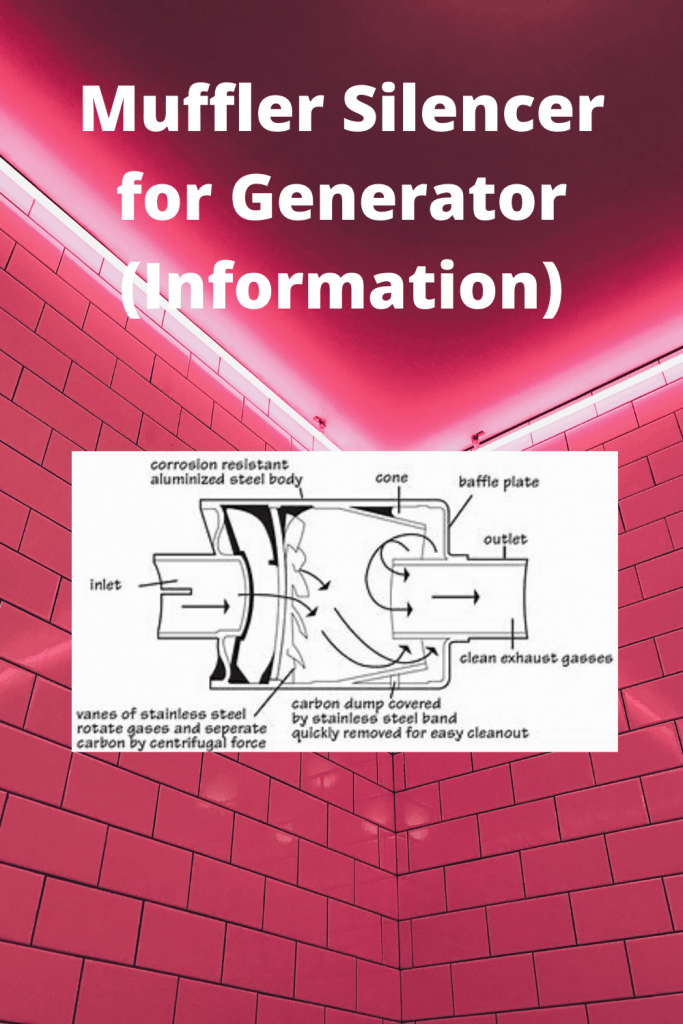 You do not want to buy something incompatible with your generator, so you should weigh the pros and cons of each type of material.
It is impossible to eliminate the sounds from a generator, but you can work on minimizing them using a silencer. Check out best Muffler Silencer for Generator on Amazon.
Before you buy one, ensure it matches your needs and your generator's. After all, everyone deserves to stay in a noise-free environment.