Best Powerhouse Generators
Powerhouse is a big generator's company that provides you with clean and portable power for your different need. All About best Powerhouse Generators – Clean And Portable Power will provide you with the necessary information that you need to know about this company generators.
Power blackout when you need it most, such as when you took your work home, and the deadline is the following day, is frustrating.
That is when you start rummaging through your drawers looking for a flashlight to at least see your way around the house.
Still, even if you find it, you can barely see because once our eyes become used to electricity, we do not see as much with another source of light.
However, it does not have to come to this; with a powerhouse generator, you will meet all your emergency power needs.
Powerhouse Generator ph3100Ri
Powerhouse generators have different features, one of which is the watts they require to run and which is the basis for distinguishing them.
The powerhouse ph3100Ri is a portable generator which operates at a maximum output of 3100 watts, and a continuous power of 3000 watts.
It has a 6.8 HP engine, remote start feature, built-in hour meter, swivel wheels, pull-handle, engine-reset button, and an integrated inverter.
These features afford the following advantages:
Horsepower
Its 6.8 horsepower enables it to offer extra power you need to operate RV and home appliances.
Home appliances that require a high startup power surge such as refrigerators benefit from the 3100 watts of surge power.
While those that need a continuous flow of power such as RV air conditioners utilize the 3000 watts of uninterrupted power.

Remote start
You can start your generator so long as you are within 75 feet of its location.
Variable speed
You can set the engine to run either at a constant rate for 100% fuel power or at variable speed to maximize fuel efficiency.
Once the engine shuts down because of a variety of reasons including engine overload.
The reset button will automatically restart your unit's engine.
Built-in meter- if you need to track how long the engine has been running, the meter will ease the work for you.
It has a 270 cc four-stroke engine that facilitates its running time to reach 7 and half hours on one tank of fuel.
Swivel wheels and padded pull handle- these features facilitate maximum maneuverability of the generator.
Warranty
It comes with a 1-year commerce warranty and 2-year consumer warranty which should give you peace of mind regarding quality.
Inverter technology
It integrates inverter technology; therefore, you enjoy a clean, consistent and stable power which you can use with any home appliances.
Portable
It is portable meaning you can carry it to your construction site, outdoor recreation activities like camping or anywhere else you may require power.
Disadvantages of Powerhouse ph3100Ri
You cannot use it in an enclosed area otherwise you will end up dying from asphyxiation due to the carbon monoxide accumulation.
You can only operate in dry areas therefore if you need emergency power and it is raining or snowing.
This is not your solution since you should not allow it to become wet.
It is difficult to change oil for some users.
Powerhouse Generator Parts
Generator cover- your powerhouse generator should not get wet, and a water-resistant generator cover makes this possible.
It also protects your generator from dust when you store it or while outside, tree sap, birds and weather conditions such as rain or snow.
A good cover should be of a heavy-duty fabric that will neither shrink nor stretch to ensure durability and for best serving its protection function.
Carburetor- it helps to keep your generator in good working condition. It uses an intake vacuum supply to combine air and fuel in the engine, by pulling down the air to the carburetor while siphoning fuel into the fuel bowl.
The mixture when air and fuel combine to result in a power that drives the engine.
You should service it regularly and replace it if damaged to extend the life of your engine.
Fuel valve- once the fuel passes from the fuel pumps it goes to the fuel valve where with the help of a needle valve.
It provides the appropriate amount of fuel at the right time, and in a suitable environment for combustion to take place.
Starter grip- this is part of a mechanism that also comprises of a spring, rope and molded rope reels.
When you pull the grip, you uncoil the rope which tensions the spring into engaging the clutch and turning the crankshaft, causing the engine to start.
Fuel pump- it conveys fuel from the tank to the engine, so long as there is a conducive environment permitting combustion and atomization.
It enables the engine to operate over a range of driving conditions and rates of fuel consumption.
Spark plug- a spark plug enables engines to run smoothly and once it starts misfiring, becomes hard to start or unstable, then you need to change the spark plug.
A right spark plug should have superior conductivity to facilitate durability and consistent voltage.
Besides, stable operating temperatures over a range of loads, it enhances engine performance and fuel efficiency.
You should replace it immediately it is damaged or worn out.
Control panel- it displays the parameters you require to operate such as voltage, frequency, and current. It is usually in a metallic body to protect it from rain or snow.
Plug wrench- it is used to remove or tighten spark plugs into the engine's cylinder head.
Oil drain extension- your generator needs a regular change of oil, and an oil drain extension enables you to do so without creating a mess, knowing just how difficult cleaning an oil spill can be.
Spare fuse- it provides safety of the machine by protecting the circuits from excessive current effects which can cause damage to your electrical appliances.
Air cleaner cartridge- it ensures that your engine runs smoothly by filtering out the dust particles thereby also making sure that the engine lasts longer.
You should replace it and service regularly for optimal results.
Powerhouse Generator Reviews
According to my research, the powerhouse is superior to other brands since it facilitates lower fuel consumption with its inverter technology.
Besides, its various products are extremely quiet since the engine is not disturbingly loud to have you damaging your ears or getting complaints from your neighbors.
Most people find the price very reasonable given the many features it grants the customer.
Also, it is effortless to start, and you do not get muscle aches from pulling the ropes since with one or to pulls, the engine starts.
It has an easy setup but changing the oil can be difficult for some users.
The factory-installed wheels are a feature that many customers find invaluable.
Since it makes the generator more convenient to wheel around to a location of your preference.
Still, some customers find the wheels to be too small compared to the size of the generators.
Also, the small size makes it perfect for conveniently carrying around without breaking your back.
Some users, however, find a few models to be a little heavier than their counterparts eliminating the portability feature.
However, though it is remote controlled, some customers find that it does not work with the remote. This can be frustrating when you are not within arm's reach.
And you are forced to move to the generator to manually start it.
Powerhouse Generator Vs. Honda
Honda has been a household name when it comes to machines that offer quality, reliability, and durability.
Compared to the powerhouse generator, Honda's inverter technology also ensures the high-quality output of power.
It refines power to resemble electricity power, more than other generator designs.
Further, due to both generators integrating inverter technology, they tend to be lightweight and smaller in size.
For instance, the powerhouse ph3100Ri weighs 129 pounds while the Honda EU3000iS weighs 134 pounds.
The size enhances their portability, which is a feature most consumers are searching for when looking to buy a generator.
Both the powerhouse and Honda have the advantage of high fuel efficiency, an attribute made possible by their ability to adjust engine speed from variable to constant.
Under variable speed, the engine reduces fuel consumption and also minimizes exhaust emissions.
While at a constant rate, it produces the power needed for the particular task.
To start a powerhouse generator, you have the option of using a remote, electricity or recoil pull rope while with a Honda you only have the choice of either a pull rope or electricity.
The powerhouse, therefore, extends an extra advantage since even when you are not within reach of the generator, you can still power it up.
The powerhouse generator is not parallel ready, unlike the Honda which has a parallel capability.
Which means you can pair it with another identical unit to increase your power capacity.
It enables you to utilize two smaller and lighter generators instead of a much larger one.
While still allowing you to carry them around, for your convenience. The Powerhouse.
However, makes up for this with the installed swivel wheels that also add to its maneuverability.
Powerhouse Generator Dealers
Ohio PowerHouse Products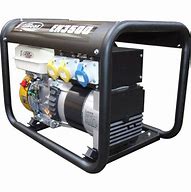 It deals in both generators and parts and is an authorized service center. It ships for free all orders over some amount (check their actual policy) within the continental USA.
However, they operate by email alone for both customer service and sales and do not have phone customer service in a bid to keep overheads costs low.
They work from Monday to Friday, 8 am to 6 pm Eastern Standard Time and to obtain warranty service, you can contact their national customer service center.
Lowe's Canada
It stocks all Powerhouse products, and they sell online, offering even after-sales services mainly to customers in North America.
It provides free shipping for products worth over some amount. They also offer promotions so you can make use of Coupon Codes and save some money as you shop from them.
RV Care
It is a network across Canada of more than 60 independent dealers. Therefore, offering their customers services no matter where to travel.
All dealers operate a full-service repair and maintenance shop, are fully-stocked with parts and accessories and employ qualified service technicians.
Powerhouse Generator PH2100Ri
The PH2100Ri is an inverter generator that is both portable and gas powered.
Being an inverter generator means it can deliver clean power to operate your electronics safety without the constant worry of damage.
It can offer stable and quality electrical output, and speed can vary depending on the load required.
Their portability feature makes them ideal to carry around for outdoor recreation activities like camping, or also in your RV to power your appliances.
This powerhouse generator runs by a 125cc and four-stroke vertical shaft gas engine that allows it to produce 200 watts of consistent power though it can surge up to 2100W. When running at full capacity, the engine can reach 5000 rpm.
You can operate it by remote starting within 75 feet, and its primer bulb and automatic choke guarantee fast starting.
Furthermore, it uses gasoline, and its fuel tank can hold up to 1.3 gallons of fuel allowing to run it for 3.2 hours on full load and 7.9 hours on a ¼ load.
It is very quiet producing 56 decibels of sound without a load but 66 decibels at 23 feet with a full load.
Also, it is therefore much quieter than other inverter units. Though it can get louder in larger open-air settings.
Moreover, it is parallel ready hence you can use it alongside another generator to double your power to 4200-watts.
The PH2100Ri has an economy mode feature which helps you vary the speed depending on load power needs.
Is also complies with EPA and CARB standards thus guaranteeing your safety from harmful fumes.
It has a one-year commercial warranty and two-year consumer warranty which makes it a reliable purchase.
Powerhouse Generator PH4000Ri
This powerhouse generator produces 4000 watts of stable and clean power, which is enough to run a refrigerator, coffeemaker and other appliances in your RV. So you do not have to travel powerless.
Moreover, it runs on unleaded gas, so you do need not mix oil and gas as other generators.
It warns when running low on oil with its low oil light which comes on upon detecting such a problem, and shuts down automatically once the levels get too low to avoid damaging the engine.
Furthermore, it is the first powerhouse generator which is portable and has an electronic fuel injector (EFI), according to a press release. This feature gives it a distinct advantage of hot and cold weather starting.
The EFI makes it have the superior horsepower, enhances performance in high altitudes, excellent fuel economy, cleaner emissions, and a self-priming fuel system.
It has an electric starter alongside a large battery which also facilitates cold weather starting, and remote start and stops operating within a 75 feet radius.
Its inverter technology delivers clean power to run sensitive electronic appliances like TVs and laptops safely.
It also has a digital screen which displays crucial parameters like fuel level, amperage, wattage, and voltage.
This powerhouse generator I quiet enough to meet the guidelines set by National Park Service for campground use and clean enough to meet quality standards by various regulatory authorities.
To top it off, it has a wheelbarrow style handle and pneumatic tires, making it easy to handle and move even on rough terrains.
Powerhouse Generator repair
The key to having your machines last long is to service them regularly and repair them as soon as you notice they are not working as they should.
However, you should always read the manual to check if it addresses the problem you are experiencing with your generator so that you can resolve the issue before turning to professional help.
That way you end up saving time and money, but if you cannot handle the problem.
Then you should have it repaired by an authorized expert at a service center. One of the companies that deal in powerhouse generator repair include:
Powerhouse Generator Inc.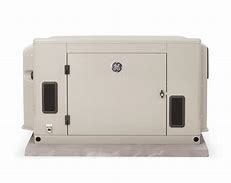 It offers clients superior generator service and maintenance. It has all the repair parts you require to have your generator up and running and some of the manufacturers including Kohler, Caterpillar, Onan, and Generac. You can reach them by fax, email or telephone.
It has experience in commercial and residential generators and being a full-service generator contractor. It can handle whatever your problem is.
Moreover, it not only offers repair services, but also deals in parts, rental equipment, and fuel polishing among other services.
For services, it operates from Monday to Friday, 7.30 am to 4.30 p.m.
Powerhouse Diesel Generators Reviews
The Best Powerhouse Diesel Generators
Powerhouse is a reliable brand that offers both portable generators and inverters. Its wide range of devices provides alternative power when there are power outages.
Powerhouse generators may be used in a wide range of devices such as power tools, home appliances and RV.
However, there are many varieties of these generators, and it may be an uphill task for someone to choose the best brand, which is why we have reviewed the best brands for you.
Factors to consider when buying a powerhouse generator:
• Power output/wattage
• Fuel type (Gas, propane or diesel)
• Portability
• Inverter
• Noise levels
Below are some of the Best Powerhouse Generators
1. Powerhouse PH2700PRi'
The generator has a 4.35HP engine that is capable of delivering 2,700 watts of total output. This generator can be connected to a separate unit of 5,200 watts. It can be remotely controlled at a distance of 75 feet.
Features:
• Adjustable settings and speeds
• 2 Years warranty
• Durable engine
• Carb compliant
• Parallel ready
• Inverter
• Automatic engine reset button
2. Powerhouse PH3100Ri'
This generator delivers reliable and clean power that is appropriate for sensitive devices such as microwave ovens, cellphones and computers.
The generator consists of a 6.8 HP OHV engine that generates over 3,100 watts.
Features:
• Ability to run for 8 hours
• EPA and CARB compliant
• Convenient engine reset button with automatic restart
• Oil drain extension
3. Powerhouse 60376
The generator has the inverter technology and is well known for its quiet and clean power, thus ideal for tailgating, RV and camping. It is designed with high level efficiency combustion, thus some low emissions.
Features:
• Control panel for efficient navigation
• Carry handle
• Variable speeds
• Inverter
• EPA and CARB approved
4. Powerhouse 60370
This generator is portable, runs quietly and is also safe to the environment. The generator is capable of delivering 500 surge (surge watts) and 450 watts (running watts).
Features:
• EPA and CARB compliant
• Recoil start
• Inverter technology
• Carrying handle
5. Powerhouse PH4000RI
This inverter type generator delivers 3,600 running watts and 4,000 surge watts. It delivers safe and clean power for the delicate electrical devices like cellphones, laptops and microwave ovens.
Features:
• Reduced noise levels
• Remote function of 75 feet
• EPA and CARB compliant
• Oil drain extension
• Electronic start system
• 18 hours of running time
The above review provides a clear guide for you when purchasing powerhouse diesel generators. It is important to consider the power output as well as the technology and the number of hours a generator can run.
Conclusion
In this day and age when being away from your electrical appliances makes you fall sick, literary. Read the article about generator deal online here.
You should invest in a powerhouse generator to ensure you can enjoy yourself or complete your tasks anywhere, anytime.
A powerhouse generator to cater for emergency power at home or during your camping trips during the dry weather is the best solution.
Besides, even when you want to travel in your RV and prefer home cooked meals, you can still have a powerhouse generator to ensure your fridge is fully stocked with all the food supplies you will need.
However, you must always remember to repair any broken parts as soon as possible and always buy from an authorized dealer to avoid any future headaches.
Related Article
The Best Overview of Generators – Backup Power Solutions