Best Voltage Regulators for Generators Overview
Best Voltage Regulators for Generators are devices that provide a generator with safe controls for regulating current by controlling the exciter's input voltage.
The device maintains a constant power emission at every point during the use of the generator.
How to install voltage regulators for generators
Examine the generator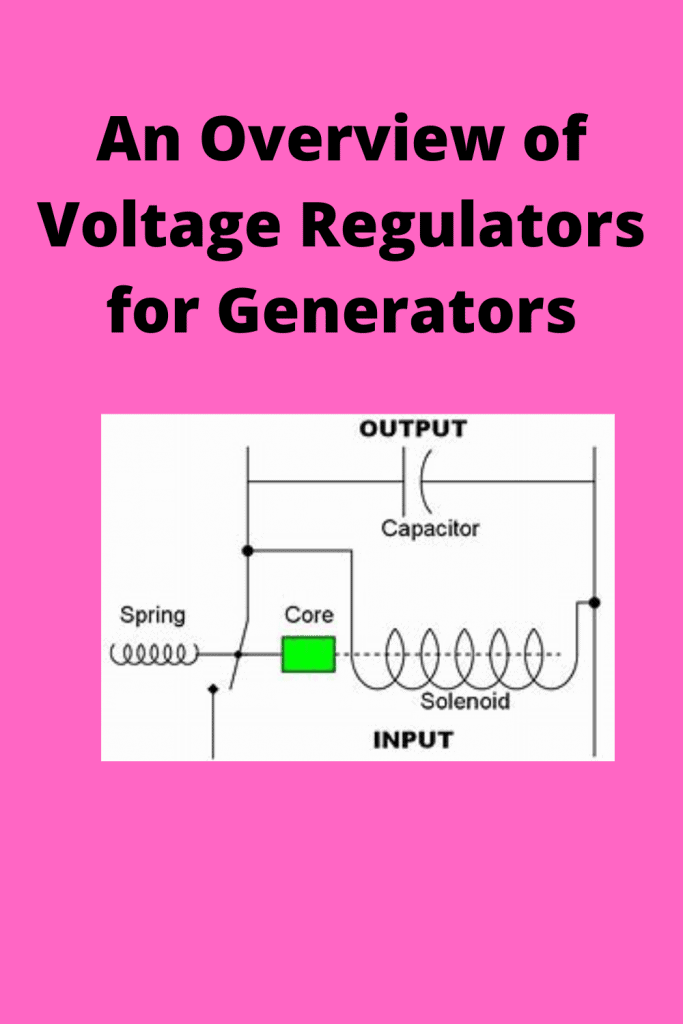 You should ensure that the battery of your generator is functioning before installing a voltage regulator.
Any corrosion on the regulator, battery and wiring should be removed before the installation of a voltage regulator.
Always ensure that the battery is polarized before testing your regulator.
Choose a suitable regulator
A good regulator should handle the maximum amount of voltage that your type of generator produces.
For easy recognition, voltage regulators have labels indicating the Ampere and Voltage they can handle.
Understand the wiring
Any errors in wiring may lead to damage to the regulator or the entire generator.
The regulator has three wires with markings of 1, 2, or F, R.
The bigger cable should always be connected to the battery while the two smaller wires should be connected to the alternator.
Connections, however, vary between AC and DC generators. Manufacturers provide instructions regarding connection for the respective generator types.
Automatic voltage regulator generator suppliers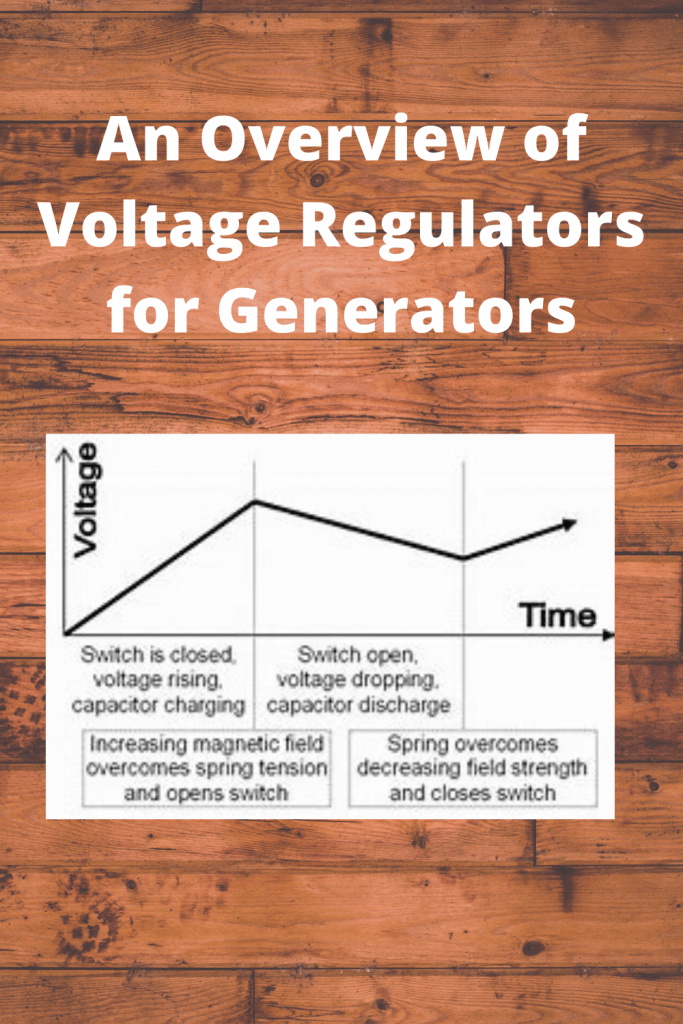 To be able to meet all your generator needs, you need to choose an automatic voltage regulator supplier in your area that offers a wide range of regulators to choose from.
The supplier should also provide a guide on how to install your voltage regulators or at least provide you with technicians to help you with the same.
A voltage regulator is a very crucial component of your generator. You should choose the best and install correctly to ensure you get the best protection out of it.
Below are some of the best regulator for the generators
Friday Part AVR M16FA655A Automatic Voltage Regulator
Friday Part AVR M16FA655A Automatic Voltage Regulator can be used with MJB and MOTORI synchronous generators of 160-225 frame sizes.
It can withstand high vibration levels and ambient conditions such as high levels of dust, humidity and salt atmosphere since it is fully insulated.
Features of Friday Part AVR
This automatic voltage regulator weighs 11.4 ounces and measures 6.1 x 4.1 x 2.2 inches.
The product has a +/- 0.5% steady-state regulation accuracy. The regulator has an exciter field resistance of 8 Ω (min) ÷ 20 Ω(max) and a voltage drift of +/- 0.5 %, for 50 C T amb change. It can operate at -30 C ÷ +70 C temperature range.
This product has a 1-cycle response time. The regulator can be used on both single and 3-phase generators.
Pros
Comes with a one year warranty
Can work in a saline environment
Con
Can only be used on supply voltage not exceeding 270 V
An automatic voltage regulator is a must-have for people who use generators. The device is useful in helping avoid wastage of fuel, damage to appliances and extend a generator's lifetime.
J2XCO AVR Automatic Voltage Regulator Halfmoon Style
J2XCO AVR Automatic Voltage Regulator features a stylish half-moon style for enhanced compactness. This product is partly insulated and is designed for use in indoor environments, where there is no adverse weather.
Features of J2XCO AVR Automatic Voltage Regulator
This product's capacitor measures 450V 470uF 5.5 inches or 140mm measured from its inner circumference.
AVR for 6.5KW – 8KW 173F 177F 182F 188F 190F engine generators running on diesel or gasoline.
It has a total of six wires: One connector has four wires and two single wires. The regulator weighs 10.1 ounces and measures 7.6 x 4.2 x 3.2 inches.
Pros of J2XCO AVR Automatic Voltage Regulator
Compact design and light-weight
Product has a one-year warranty
Cons of J2XCO AVR Automatic Voltage Regulator
Cannot be used on a 3-phase generator
Cannot be used in adverse weather conditions
J2XCO AVR Automatic Voltage Regulator has been designed for use in small generators. It is a great item to help conserve fuel, extend a generator's lifetime and protect against a sudden power surge.
Review Of The Briggs & Stratton 20585GS Voltage Regulator, Black
The voltage generator is a key part that can help protect your generator from damage and lengthen its life.
It does this by preventing the voltage within the generator from getting too high.
Regulating the voltage, in turn, protects other parts from overheating or becoming damaged.
Briggs & Stratton is a name you can trust. They sell engine parts all over the world and they've been doing it for over a century.
The good news is that the Briggs & Stratton 20585GS Voltage Regulator is very affordable in price and it's easy to install.
A generator is a crucial component of any household. It's an investment that you want to be able to depend on and protect.
Think of the Briggs & Stratton 20585GS Voltage Regulator as a small price to pay in order to protect that large investment.
It will give you peace of mind to know that when you need it, you will be able to depend on it.
Difference between high voltage and low voltage
Low and high voltage are common terms you will hear people talking about when it comes to voltage classifications.
As a homeowner, you must have come across voltage warnings on fixtures, wires, and electoral panels.
This article is going to discuss more on the difference bet high and low voltage.
If you are looking forward to establishing a new home, then it is advisable to reach out to a professional and experienced electrician to give you guidance on the best safety measures to take for your family.
Differences
Voltage is one of the methods of measuring and rating power lines and rating devices
• High voltage
High voltage is one that can cause harm or injury, according to international Electrotechnical commission, high voltage is one that is above 1,500 volts for direct current and 1000 volts for the case of alternating current. Read more here.
• Low voltage
According to the commission, it rates circuits that are between 120 and 1500 VDC for DC and between 50 and 1000 VAC for alternating current as low voltage.
How to adjust generator voltage
Learn how to adjust generator voltage as is needed. The generator can perform at various rates and that is useful to people.
Trust the design of the generator to produce all the electricity that is needed.
Conserve fuel and electric output by adjusting the performance of the generator. The controls might depend on the model and the manufacturer specifications.
The generator can work once the settings are changed. That could help the unit stay functional longer or produce more electricity when that is needed for the project.
The control panel is the place to look for adjusting the voltage. The unit will be rated to produce voltage at various levels. Pay heed to the voltage levels and what that will accomplish over time.
The adjustments are made and people will make the project work for many people. The instructions can direct people for the step changes. Trust the info going forward. Best Voltage Regulators for Generators on Amazon